PROFESSIONAL CRAFT BEER
Zymatic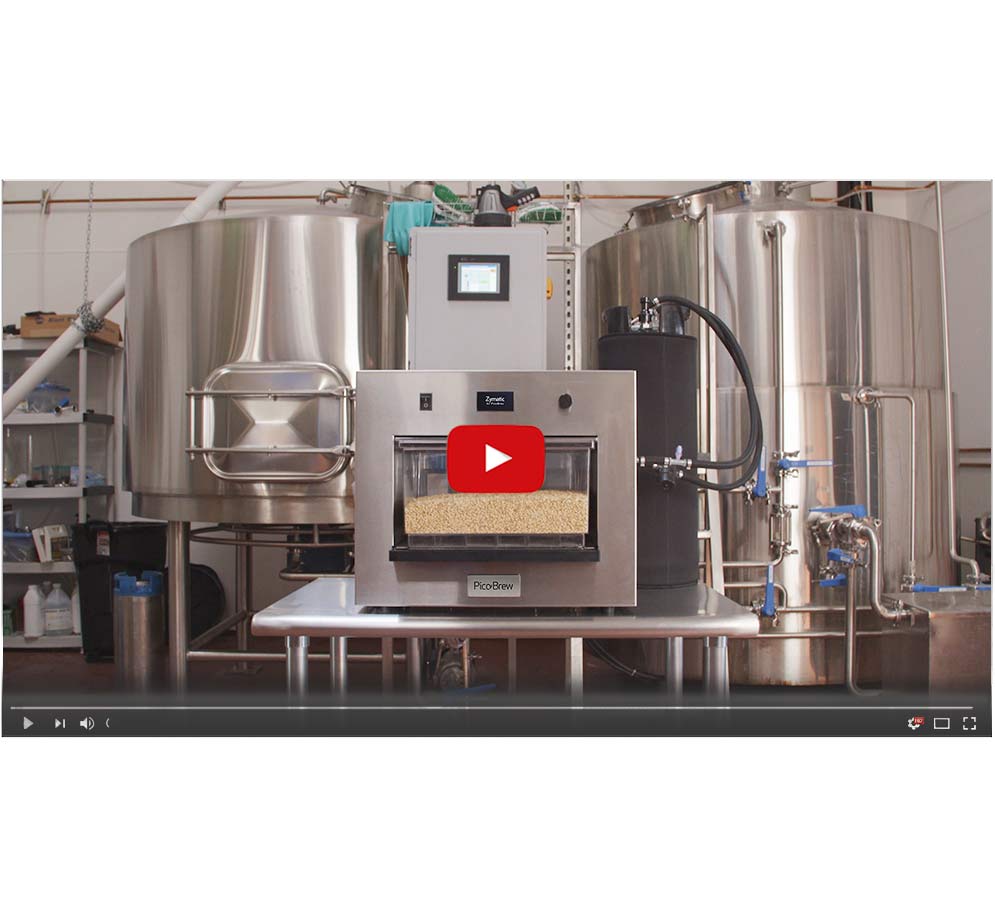 The world's first, fully automatic all-grain beer brewing appliance.
Brew from a recipe library containing thousands of proven beers or create your own. Brew your favorite beer consistently each time. Share your recipes with others or try and rate recipes from the PicoBrew community. Learn new brewing tricks or answer your questions with instructional videos from our in-house Master Brewer. All of this with just the push of a button!
Ready to upgrade your brewing game? Check out our new Z Series, the world's first modular brewing system.
Learn more
"This machine would have been like candy for all of our lab folks."
- Paul Shipman, Founder of Redhook Brewery
---
At Oakshire Brewing, we've found the Zymatic ideal for prototyping recipes and testing ingredients. The ease of repeatability ensures us that the only variable will be what we're testing."
- Tyler West, Director of Brewing Operations, Oakshire Brewing
---
"The Zymatic is an incredible piece of technology that makes homebrewing simple, easy and fun."
- Denny Conn
Professional
Use the predictive Recipe Crafter to create custom recipes, import your favorites in BeerXML, or seek inspiration from our recipe library filled with hundreds of proven recipes. Then let the Zymatic's automation brew perfect batches for you that match your targets: precision multistep mashes, accurately timed hop additions, automatically logged data, and more. All internet connected so that you can monitor remotely from any phone, tablet or computer.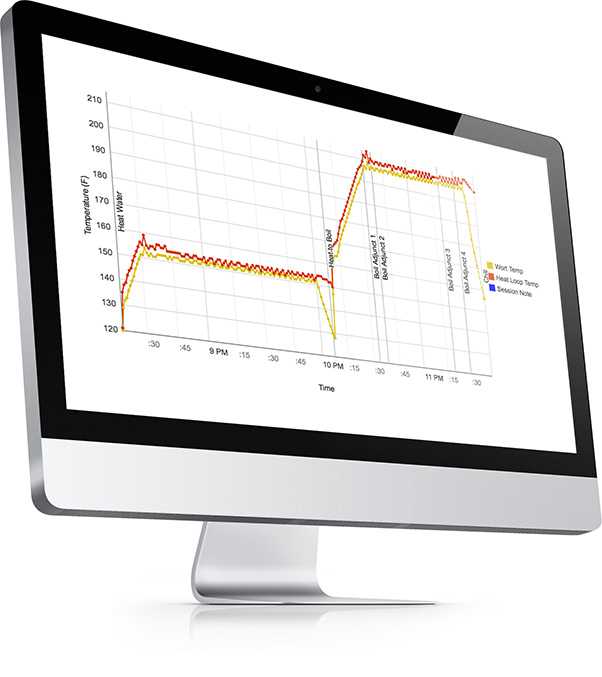 Enjoyable
Technology with a purpose, Zymatic's innovative process control and automation makes brewing fun again. Like professional large-volume brewery equipment, Zymatic produces high-quality repeatable results every time, allowing you to focus on the craft of brewing instead of the monotonous mechanics and the cleaning. Unattended operation gives you more time in your brew day.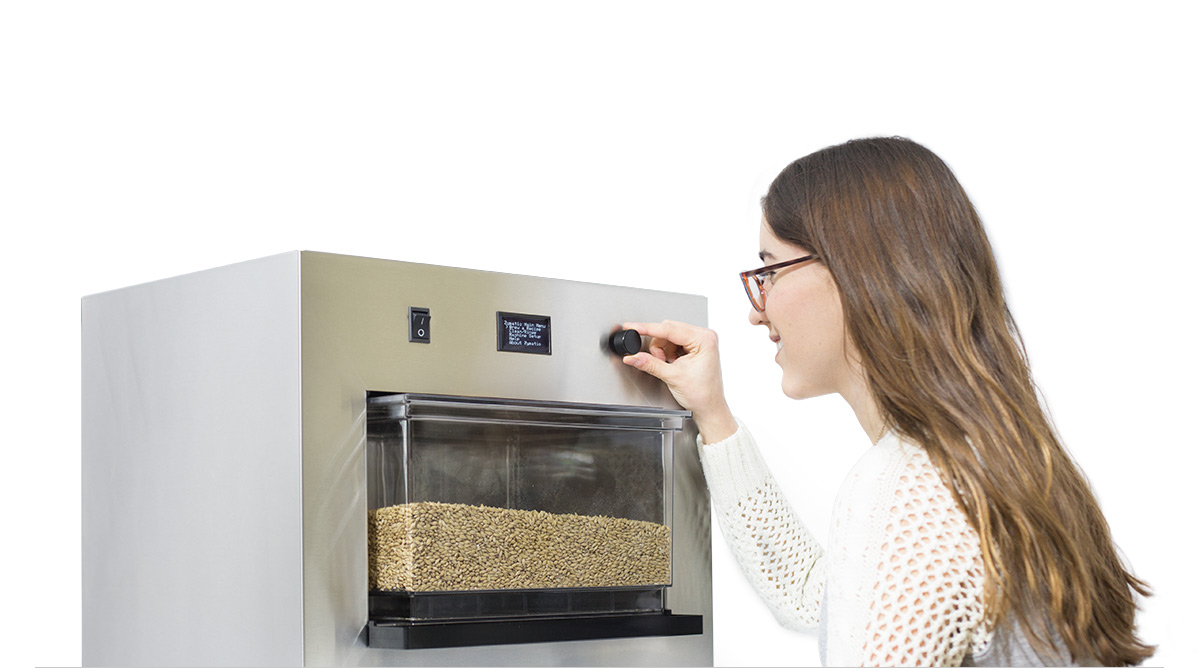 Profitable
Zymatic saves you time, and money. Refine your test recipes into finely honed final production beers in a fraction of the time it would take on a conventional small batch or homebrew system. Multiply your effectiveness as a brewer! Scale up your results for production, or better yet, now you can scale down your results to produce PicoPak recipe kits for the award-winning new Picobrew Pico. Publish your PicoPaks on BrewMarketplace, distribute your products worldwide, and receive royalties on every Pak sold.
Find Out More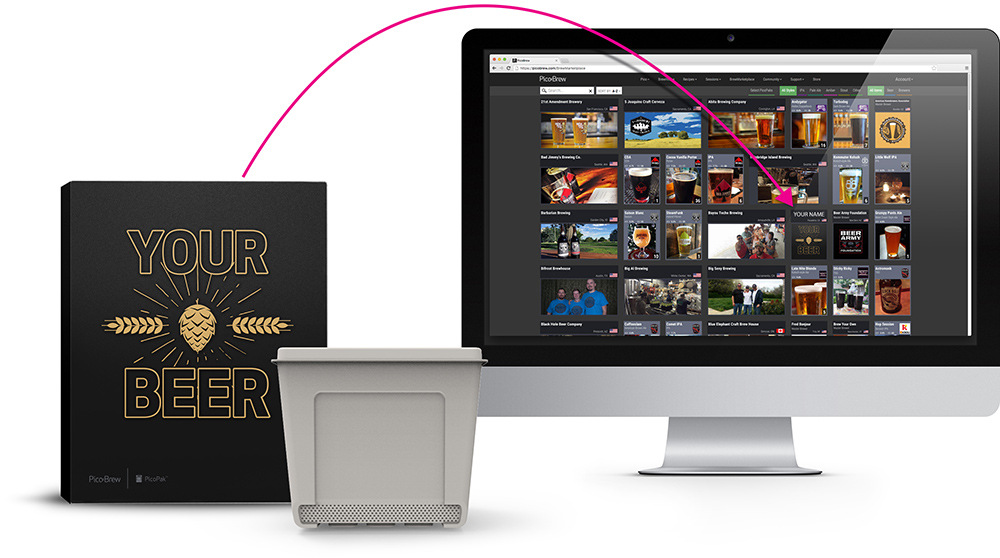 Technical Specs
Dimensions: 20.5" x 14.5" x 17" (W x D x H)
Weight: 50 lbs
Grain capacity: 9 lbs
Hop/adjunct cages: 4 (each with 1.5 oz capacity)
Power: 120V/15amp
Connectivity: Ethernet, WiFi (802.11 b/g)
Firmware updates require USB connection to computer running Windows 7 or newer
Brews all BJCP beer styles in an average of 4 hours
Produces 2.5 gallons of finished beer batches
Recipe library containing thousands of beer recipes
Predictive Recipe Crafter for custom recipe creation
Connects to PicoBrew web service via WiFi or Ethernet
Supports all-grain and mini-mash brewing
Brews up to 1.090 gravity beers without adjuncts
Supports 4 different timed hops additions
Also great for sous-vide cooking!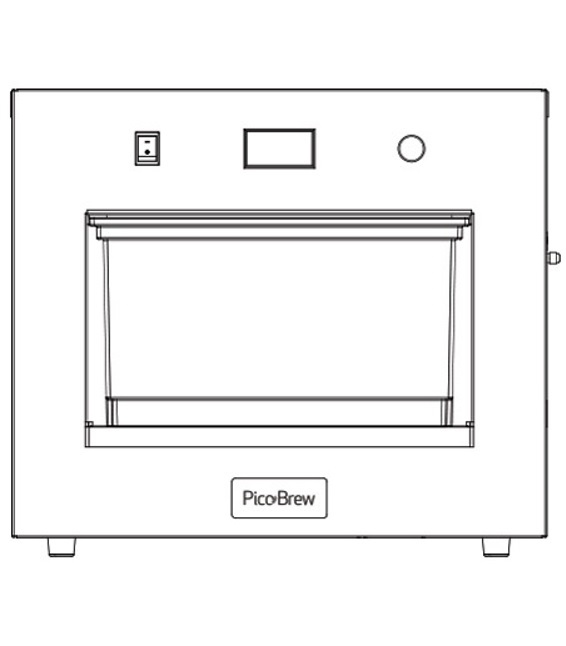 Zymatic Includes
Zymatic brewing machine
5G Keg, with cut dip-tube & keg seal
6' power cord
USB cable
25' ethernet cable
Diptube cleaning brush
Transfer tube
IN hose (gray ball lock)
OUT hose (black ball lock)
Step filter lid
2 mash screens (1 large and 1 small)
4 hop cages and lids
Adjunct compartment
Adjunct screen
Step filter
Foam trap (with spindle and washer)
2 cleaning tubes
Hose wrench
Keg cozy
Air lock
Pico Pale Ale ingredient kit